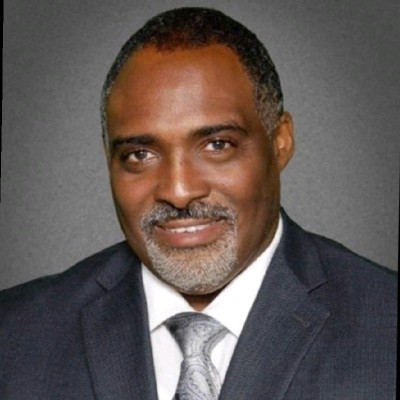 Dear Parents and Guardians,
With great pleasure and enthusiasm, I embark on this new journey as the principal of Gwendolyn Brooks Middle School. It is an honor to be entrusted with leading and guiding your children through their educational journey. I am excited to be part of this vibrant school community and contribute to each student's growth and development.
I welcome you to another exciting year filled with learning, growth, and opportunities. As your new principal, I am committed to creating an environment where students feel valued, supported, and empowered to reach their full potential. Having spent time here before, both as a student and now as an educator, I am deeply connected to the spirit of Gwendolyn Brooks and its rich history.
I promise to approach my role with the utmost dedication and care, treating your children like mine. Every child's journey is unique, and I am honored to play a part in shaping their futures. Rest assured that your children will be treated with the dignity, respect, and compassion they deserve.
Effective communication is the cornerstone of a successful partnership between school and home. I believe in the power of collaboration and am excited to work with you to foster your child's academic growth. Our doors are always open, and we encourage parents and guardians to actively engage with teachers and staff to ensure the best possible experience for your children.
As we embark on this new school year, I am excited about the potential that lies ahead. Our students are filled with aspirations and dreams, and we are here to provide the guidance and support they need to succeed. I am here to be of service to you and your students, and I encourage you to reach out with any questions or concerns you may
Thank you for entrusting us with the education and development of your children. Let's work together to create a bright and inspiring year for all. I am looking forward to the journey ahead and can't wait to see the incredible growth and achievements our students will accomplish.
Warm regards,
Dr. Frank Davis
Principal Gwendolyn Brooks Middle School
Queridos padres y guardianes,
Con gran placer y entusiasmo, me embarco en este nuevo viaje como director de la escuela Gwendolyn Brooks. Es un honor que se me confíe liderar y guiar a sus hijos a través de su viaje educativo. Estoy emocionado de ser parte de esta vibrante comunidad escolar y contribuir al crecimiento y desarrollo de cada estudiante.
Les doy la bienvenida a otro año emocionante lleno de aprendizaje, crecimiento y oportunidades. Como su nuevo director, estoy comprometido a crear un entorno en el que los estudiantes se sientan valorados, apoyados y empoderados para alcanzar su máximo potencial. Habiendo pasado tiempo aquí antes, como estudiante y ahora como educador, estoy profundamente conectado con el espíritu de Gwendolyn Brooks y su historia.
Prometo abordar mi función con la máxima dedicación y cuidado, tratando a sus hijos como a los míos. El viaje de cada niño es único, y me siento honrado de desempeñar un papel en la configuración de su futuro. Tenga la seguridad de que sus hijos serán tratados con la dignidad, el respeto y la compasión que merecen.
La comunicación efectiva es la piedra angular de una asociación exitosa entre la escuela y el hogar. Creo en el poder de la colaboración y estoy emocionado de trabajar con usted para fomentar el crecimiento académico de su hijo. Nuestras puertas siempre están abiertas y alentamos a los padres y tutores a participar activamente con los maestros y el personal para garantizar la mejor experiencia posible para sus hijos.
A medida que nos embarcamos en este nuevo año escolar, estoy entusiasmado con el potencial que tenemos por delante. Nuestros estudiantes están llenos de aspiraciones y sueños, y estamos aquí para brindarles la orientación y el apoyo que necesitan para tener éxito. Estoy aquí para servirle a usted y a sus estudiantes, y lo animo a comunicarse con cualquier pregunta o inquietud que pueda tener.
Gracias por confiarnos la educación y el desarrollo de sus hijos. Trabajemos juntos para crear un año brillante e inspirador para todos. Espero con ansias el viaje que tenemos por delante y no puedo esperar para ver el increíble crecimiento y los logros que lograrán nuestros estudiantes.
Un cordial saludo,
Dr. Frank Davis
Director De La Escuela Gwendolyn Brooks