Case Managers/Procedural Coaches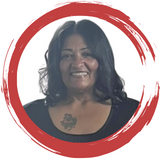 The primary responsibility of the Case Manager/Procedural Coach is to safeguard that the students are receiving the special education services and related services that are listed in the IEP. The other responsibilities of a case manager/procedural coach are:
To remain in compliance with the state requirements about student(s) with special education services and ensure their delivery to students.

To schedule and facilitate IEP meetings.

To collaborate with the home, school, and outside agencies about educational needs, programs, and placement.

To maintain accurate and up to date special education records.
Should you have any questions or concerns about your child's special education programming, please contact the building's case manager or procedural coach that your child attends.
They will get back to you and discuss next steps in order to support your child's individual educational plan.